Trimming Expenses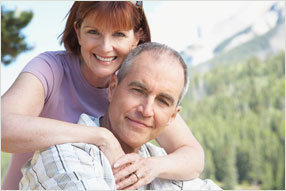 There may be occasions after you retire when you may need to cut back on expenses. The tips below can be useful at any point in your life, although some are specifically geared for people in retirement.
Finding Ways to Trim Your Expenses
Look At
Ways to Save
Automobiles and transportation

Keep your car longer and save the loan payments.
Think about buying slightly used automobiles—depreciation is significantly greater during a car's first year.
Use mass or public transportation.
For local needs, walk or ride a bicycle. The benefits are too numerous to mention.

Telephone, cell phone, internet, cable television

Shop around for less expensive service providers.
Make sure you're not paying for services or channels you don't need or want.
See if you can cut costs by mixing and matching services from different providers—e.g., internet/cable access from one provider, telephone from another.

Credit cards

Always pay down your credit cards as much as possible. Credit card interest rates are very high compared to most other forms of credit.

Insurance, auto and property

Raising your deductible even slightly can reduce you premiums.
See if you're over insured—some policies automatically increase coverage levels each year, sometimes far outpacing your needs.

Insurance, life

Shop around for better rates. The cost of life insurance tends to increase significantly once you reach age 60 or 65. Talk with your financial professional.

Banking

Shop around for higher interest rates, lower fees, and special senior rates.
Some banks will reduce or eliminate checking and savings account fees if you go paperless and get your statements solely online.

Gyms, cleaning, movies, dining out…

Think about reducing the costs of discretionary activities. Exercise at home, wash certain laundry yourself, rent or download movies, or sharpen your culinary talents.

Real estate
E-Bay, charitable gifts

Items you no longer want or need may be valuable to someone else.
Donations to charitable organizations may be tax deductible.

The kids are OK

As much as you may want to give large monetary gifts or loans to your children or grandchildren, it may not be a good idea and could result in needing others to pay for your care in the future.