Estate Planning and More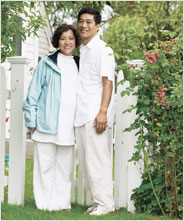 If you haven't already, it's a good idea to sit down and get your legal and administrative work out of the way. It's very important that, if you become incapacitated and can't make decisions for yourself, you've made sure that both your health care and your estate are handled according to your wishes.
Important Tips
Be aware that the laws concerning these matters generally fall within the jurisdiction of the state in which you are a legal resident and vary from state to state.
Since they're generally state laws, they are not always recognized by federal agencies. For example, if you want someone to handle your business with programs like Social Security and Medicare, the Social Security Administration will require you to complete and submit a form, in advance, appointing a representative.
Your state government or other regional facilities may allow you to download some or all of the appropriate forms for free from their websites. However, depending on your circumstances, it may be worth consulting an attorney who specializes in estate planning/health care documents and is licensed to practice in your state.
Do not assume that your spouse or partner automatically has the right to make health care and/or estate decisions on your behalf. Again, these laws vary from state to state.
Make sure you choose someone who knows you and your beliefs, and who you can trust to readily act according to your wishes. They will need to have the time and willingness to speak with your doctors, banks, etc. And it may be a good idea to name an alternate in case the principal agent is not available.
Keep copies of these documents accessible. The entities who will need these documents often ask for copies each time they need them, even if they've been provided in the past—they want to make sure they're acting according to your latest directives.
Keep the originals handy, too. Some organizations will require that the original document is presented. Do NOT, however, allow them to keep originals.
Your Health Care
Probably the most important documents you'll need for the near future are related to health care. If you don't have these documents in place, doctors, judges, or little-known relatives could end up making decisions about your medical treatment if you are unable to provide direction.
Health Care Proxy or Agent designates an individual who can make health care decisions on your behalf if you're incapable of doing so yourself. These decisions might include refusing treatments. The rights of your health care proxy are applicable only as specified in the document, usually taking effect if you are incapacitated and cannot provide direction on your own. (Note that a physician must declare whether or not you're incapacitated.) Once you are able to provide direction yourself, the rights of the health care proxy usually end. Some of the rights given to your health care proxy can be deciding which medical treatments or procedures you receive and having top priority in hospital visitation rights.
Health Care Power of Attorney is very similar to the health care proxy described above and in many states they are the same. However, in other states the health care power of attorney may have greater legal standing.
Living Wills are written declarations stating your intentions regarding medical decisions if you are incapacitated. Living wills tend to be broad and indicate your wishes regarding life-prolonging procedures such as cardiopulmonary resuscitation (CPR) and/or artificial ventilation, respiration, nutrition, or hydration.
Your Estate
You may already be familiar with some of the documents that direct how your estate will be treated. Similar to health care directives, these documents make sure your property is handled according to your wishes either during periods of incapacitation or after your death.
Failure to have the appropriate legal documents in place could result in your survivors having insufficient cash for your funeral expenses, your assets and property being distributed against your wishes, unnecessary taxation, and/or probate delays and other legal complications.
Durable Power of Attorney is written authorization you give to another adult to make decisions on your behalf. You specify which decisions they can make—financial, medical, or otherwise—and under what circumstances, such as during your incapacitation or within a certain timeframe. If you include medical decisions in the durable power of attorney, that person (or people) will usually supersede the authority of any health care proxy, agent, or health care power of attorney you have appointed. The rights of the durable power of attorney end at your death.
Pre-paid funeral plans and Totten Trusts are good ways to make sure there are funds readily accessible for funeral and other immediate, short-term expenses. Funeral homes offer pre payment arrangements; Totten Trusts are bank accounts specifically for funeral expenses and could be safer and more flexible. Note, however, that most state and federal assistance programs (such as Medicaid) have allowances for pre-paid funeral plans, up to certain limits, but not for Totten Trusts.
A legal will is generally the most important document in estate planning since it dictates the distribution of your estate. If you do not leave a will or it's inadequate, the laws of the state where you reside will govern who gets your property. Keep in mind that wills usually don't have any impact on assets that require a named beneficiary, such as annuities and life insurance policies.

An executor is not required for creating a will, but it's a good idea to authorize someone to supervise the disposal of your estate—and they don't have to be a lawyer.
A living trust is set up while you're still living. You transfer whatever assets you wish into the trust and administer the assets as trustee. A living trust avoids probate and estate taxes because technically the trust owns the assets, not you. A successor trustee distributes the assets after your death.
Other estate planning tools that may help reduce estate taxes and complications include joint ownership, gifts, Roth IRAs, pooled charitable trusts, payable/transfer-on-death bank accounts or stocks, etc. They can be very simple or very complex, and may or may not be applicable to your situation. So make sure you get qualified guidance before committing to these or, for that matter, any means of estate planning.