Catching Up (and More)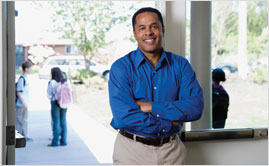 If You Have a Shortfall
Consider your options for closing the gap. Fortunately, you are likely at your highest earning point and savings rate, which is why you should consider taking advantage of every option for saving more available under your employer's retirement saving plan:
Contribute the maximum amount permitted to your employer's plan. For , you can contribute up to $20,500 (or 100% of your compensation, if less).
Catch-up on missed contributions. Few of us have been able to continuously save as much as we'd like over the years. Fortunately, many plans permit catch-up contributions. They're a great way to play "catch-up" with your retirement savings.
Use our Saving for Retirement calculator to see how your expected sources of retirement income stack up against your projected retirement expenses. And, if you have a retirement income shortfall, you can estimate what changes you'll need to make to your savings rate to cover your expenses.
Other possible options: try to shave a little off of your projected retirement expenses, eliminate as much debt (and interest payments) as you can before you retire, or consider working al little longer than you originally planned. Your financial professional can help you evaluate these options.
Getting Ready for Retirement

Age 50
Age 59½
Age 62
Age 65
Age 66
If your employer's plan permits, you can begin making catch-up contributions to your plan account. Helpful if you need to make up for lost savings time.
You can start taking early withdrawals from 403(b) plan accounts or an individual retirement account (IRA) without tax penalties. But remember—the longer you hang on to your savings, the greater your potential earnings.
Now you can receive Social Security benefits (if eligible). But this is the minimum age; waiting a year or two means a bigger monthly benefit.
Eligible for Medicare (if you are covered under Social Security.
You are eligible for full Social Security benefits, if you were born between 1943 and 1954.
Catch-up Contributions
Age 50+ Catch-up Contributions. If you are age 50 or older, you may be eligible to contribute an additional $6,500 to your employer's plan in . Additional catch-up options may be offered under 403(b) and 457(b) plans.
Other Catch-up Options. 403(b) plans may permit catch-up contributions if you have 15 or more years of service with your employer. 457(b) plans may permit catch-up contributions if you are within the three years of reaching the plan's normal retirement age.
Refer to your employer's plan summary to find out if you're eligible for catch-up contributions. You can also contact PlanConnect® or call the Service Center at (800) 923-6669 for more information.
Should You Consider Roth Contributions?
Retired people still have to pay taxes. Pension and Social Security benefits, IRAs, and tax-deferred savings plan distributions are all taxable. That's why you may want to talk with your financial professional about whether an after-tax Roth account makes sense for you now.