Early Retirement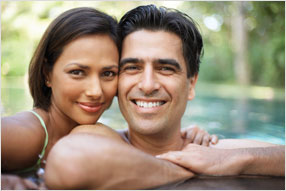 Planned
When do you plan to retire? While age 65 is often considered the traditional retirement age, the fact is, many of us have an earlier retirement in our minds.
The earlier you retire, the longer you'll be retired. And the longer you're retired, the more retirement savings you'll need.
You'll need to pay not only for a longer retirement, but also to make up for potentially smaller pension and/or Social Security payments. Eligibility for a full pension and Social Security benefits is based on starting payments at a specific age - often age 65 for pension benefits, age 65 or higher for Social Security. So starting these payments early will reduce the amount you receive (Social Security benefits drop by more than 20% if you start payments at age 62).
Is early retirement feasible? Absolutely. But it may require a few compromises. For example, you may decide to work part-time for the first couple of years you're retired, so you can delay collecting your pension and/or Social Security benefits until you're eligible for unreduced payments. Your financial professional can help you work through your options and evaluate how each could affect your finances.